The theme for the November 15, 2014 Phoenix Arizona Temple Cultural Celebration is "Be a Light." As part of my responsibilities on the Phoenix Temple Audio Visual Committee, I've been gathering historical images of the early Church of Jesus Christ of Latter-day Saints in the Phoenix area. I've been amazed at the sacrifice and service of the early saints as they built the first group in Phoenix from nine members who met in a room above Donofrio's Confectionery to more than 50,000 in the area now.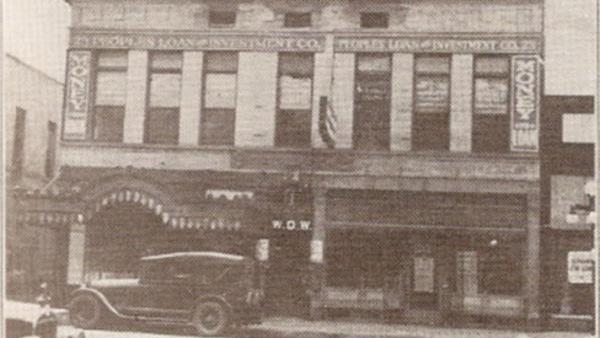 Those early saints were truly a LIGHT to the area through their influence, their unity, and their service and sacrifice. Their beginnings reminded me of this quote from the American Night Writers Association's (ANWA) website:
"What started with six charter members in the basement of the old Gilbert Arizona Public Library is now an organization poised for world-wide growth, with over 300 members in multiple Chapters located within the five Regions that cover the United States and the World."
The similarities got me wondering about how we, in ANWA, can BE A LIGHT and apply our forefather's influence, unity, and service and sacrifice to grow our organization.
INFLUENCE –
My goal for my writing is "Truth and Light in Whatever I Write." I want my writing to be a positive influence on whoever it reaches. As sisters in ANWA, I believe that is a goal we all share. That common purpose creates a bond, a sisterhood, that's hard to find anywhere else, and we shouldn't keep it to ourselves. Reach out. Bring other sisters into ANWA. Spread our influence.
UNITY – kind, positive support, attend, be a part
Early Phoenix Saints stuck together for survival. ANWA sisters meet together for kind, positive support. The friendships we form are almost as important as the writing skills we learn. But that doesn't happen unless you attend your chapter meetings, join in on retreats and contests, and come to Conference! Don't miss out on the best part of ANWA—the unity!
SERVICE & SACRIFICE –
Our pioneer ancestors served the community and each other and suffered through Phoenix summers without air conditioning. We in ANWA can't beat that. But we can volunteer our time, talents, and energy to help ANWA succeed and grow. We can vote in elections. We can volunteer to help our sisters improve and grow their own writing skills.
Give back more than you get, and we will all be blessed as our influence, unity, and service and sacrifice lights the world.
Be a light, ANWA!